Shared from: Motorkari
First Published: Nov. 06th 2019
As always, the Taiwanese brand stand is about scooters, but Kymco is very involved in electricity, shocked by the SuperNEX electric superbike last year, and this year's main star is the RevoNEX electric nude.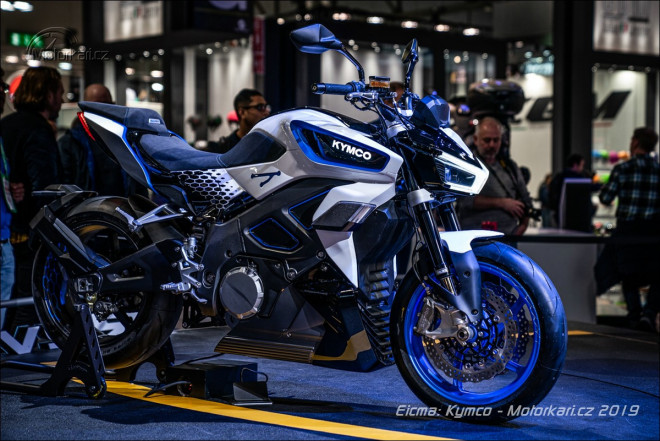 RevoNEX

Exceptionally powerful road motorcycle on an advanced electric platform, not electric motorcycle with exceptional performance, so we supposed to understand the concept RevoNEX according to chief Kymco Allen Ko. He also talked about the new definition of the category of sports hairless dogs and the five basic points that relate to RevoNEX.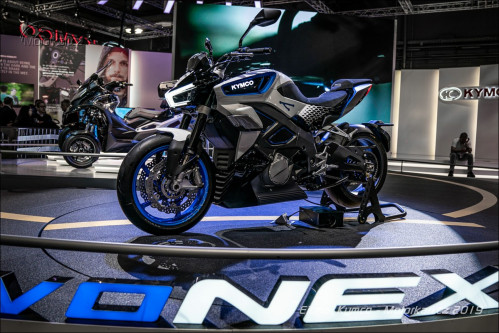 First, there is the six-speed gearbox needed to fully exploit the potential of the electric motor and the rider's fun, and then they are the same shortcuts. EFA stands for Electric Full-range Acceleration, which means maximum acceleration in each area. From zero to one hundred, RevoNEX puts it in 3.9 seconds , from zero to its maximum of 205 km / h in 11.8 seconds. This is when you use the six-quota mentioned above. In the city, it is enough to have a number two and just gas, because it has a ceiling at 115 km / h. FEP stands for Full Engagement Performance, which translates really badly, because the expression "full engagement" is so strange, and the description that FEP is a system allowing road riders to safely enjoy the potential of their machine does not improve much. However, further details show that it will be a combination of traction control and ABS.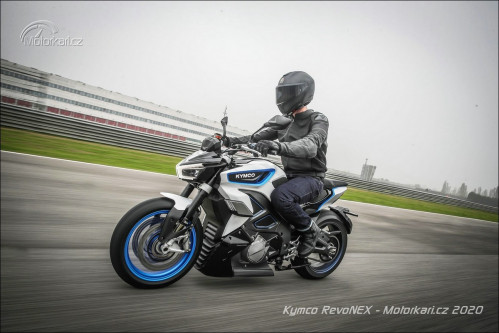 AAM stands for Active Acoustic Motor, because natural motor sound is enhanced by a multi-frequency acoustic generator, and AMP stands for Adaptive Machine Personality. RevoNEX will offer four "personalities": Poised, Assertive, Bold and Extreme. The petrol engine would be dynamic modes, here are the personalities. It's fun with the electricity ...
What RevoNEX has to let it look pretty good. And it's not just plastic design, there is also a nice pendulum or frame that is very similar to gasoline motorcycles, even though the electrical system can be constructed differently. But if RevoNEX goes into mass production, including the Öhlins and monoblock Bremb, it will be seen. What, what series production? Mr. Ko promised to sell in 2021!